The Go-to App for Decentralized Integration
Exalate is installed as a dedicated app on each system. Which fits your favorite tools like a glove.
Each tool-admin will be in complete control over what information they want to share with the other side, at all times.
Autonomous Control With Exalate Means
Accessible to Both Business and Technical Users
No-Code Mode
Enjoy a seamless integration, no coding knowledge required.
Drag-n-drop interface for a seamless, no-code set up in minutes
Customize your synchronization rules from one side of the connection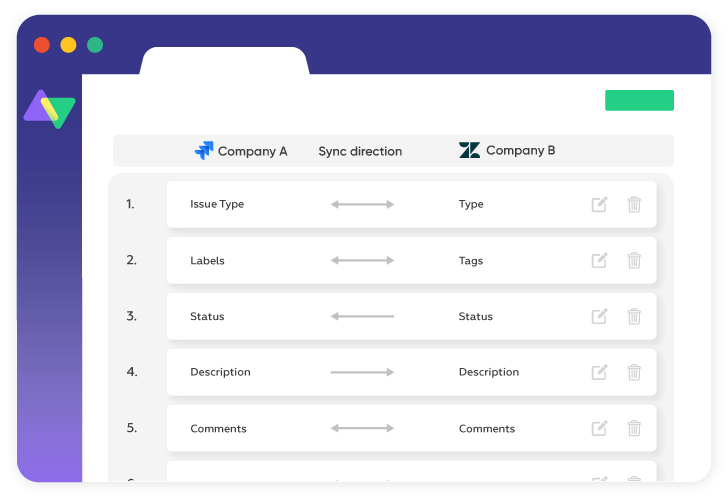 Script Mode
Enjoy limitless flexibility in configuring your integration. 
Groovy-based scripting engine for ultimate flexibility
Configure each side of the connection separately for complete, autonomous control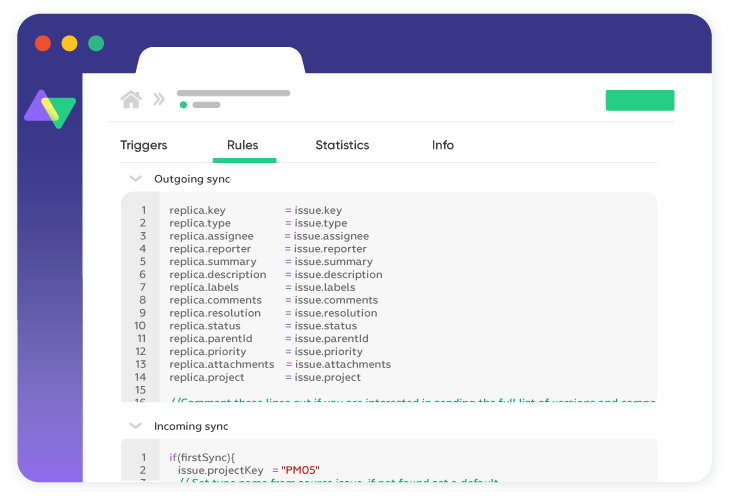 Exalate allows us to align project aspects between different focus-oriented teams, while each team only needs to focus on their own essential information.
Take your time to dive into what's possible. There's so much more under the hood that you could do - if you keep it simple and use the defaults, it's only 5% of what's possible, you could build crazy and cool stuff.
It's amazing how Exalate satisfied our complex synchronization needs. Plus, we managed to reduce the monthly costs of our Service Desk by around 95%.
The result was quite impressive and positive on both sides, as they could
remove the email process completely
and
work from their own environment
without the need to use any other means of communication.
With amazing support and the flexible capability of Exalate, we were able to see it become an important part of our work life cycle.
Exalate allows us to keep full control over our own access and local systems, yet, with ease, share projects and collaboration with any number of external parties.
The scripting-based engine is robust and extensible, the performance works really well. Exalate also has a great customer-centric support which adds value to the product.
Exalate saves duplicate work and, therefore, lots of time.
Install the Exalate app on each tool you want to sync, so every admin has complete autonomy over their integration.
Connect the instances you want to integrate. Choose no-code set up or scripting mode.
Set your rules, to make sure the right data is shared. And set an automation to trigger your sync.
Now your instances are connected and will automatically exchange information instantly. Happy syncing!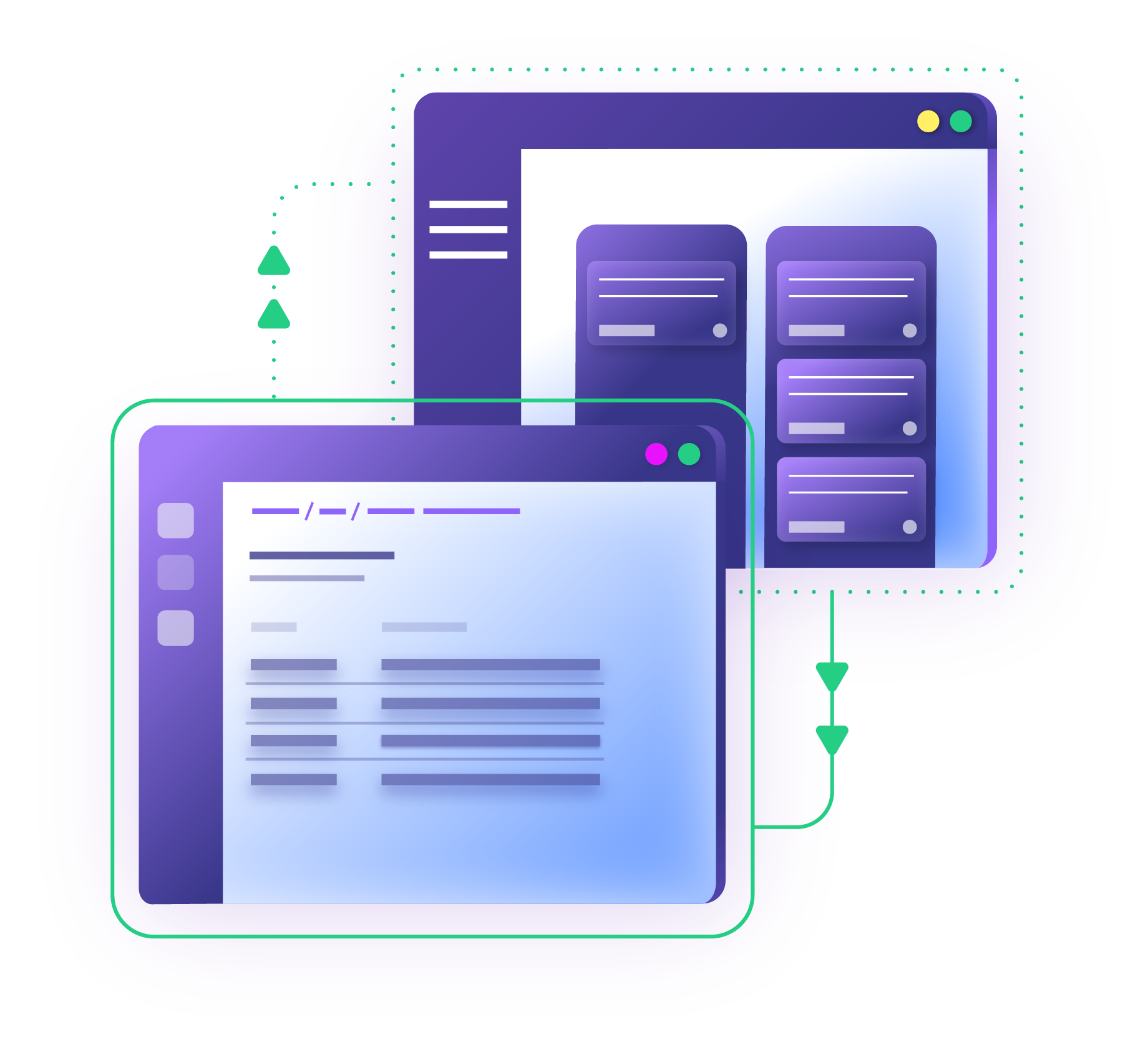 Get the Exalate Security Whitepaper
Exalate is an advanced synchronization engine with various deployment models and information exchange paths. It allows you to synchronize information between multiple tools in a secure and controllable way.
To understand more, download the Exalate Security & Architecture Whitepaper
FAQ
Answers to the most frequently asked questions
Ready to try out Exalate?